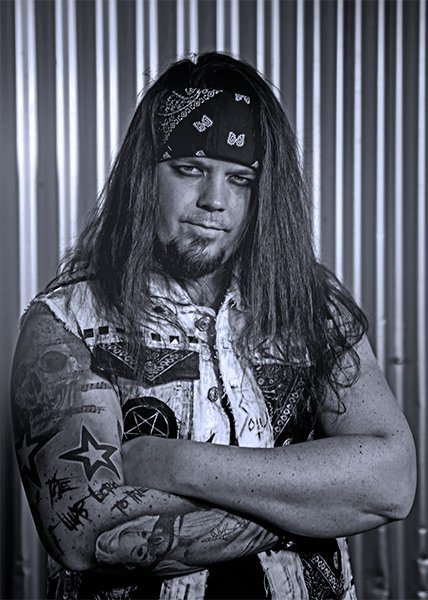 With an attitude and heavy groves and insane vocals, Steel Rhino is here to take the world by storm. 
The band started with an idea, a heavy drum track, a catchy guitar and a heavy bass line to fill up the cracks. The only thing that was missing was a killer vocalist to match the intensity of the music. The search for the perfect vocalist ended when the insanely talented Herbie Langhans agreed to lend his vocals to the mix. His range and power provided the missing piece Steel Rhino needed.
When Mikael Rosengren (Dirty Passion, Bai Bang, etc.) decided to start Steel Rhino the whole concept was to create and play heavier rock n' roll sound leaning into metal with the attitude in the music that makes people bang their heads, put their hands in the air, and just let loose to have a great time. 
He recuited Filip Vilhelmsson that he had played with in different bands to help him with the guitar parts and to get his idees from his mind in to the recording studio.
With the influence from European and American hard rock and metal bands, he found his own sound that mixes the great musical sound from the past with the present.
With his experience from playing with other bands for nearly 20 years while touring in Europe, North America, and playing at the biggest festivals, Mikael felt it was time to make the music he wanted to make and out his own sound into the world.
As a well known rock and metal vocalist, songwriter and producer from Hanover, Germany, his voice has gained him international recognition both as a studio singer and as a member of the bands Firewind, Avantasia, Voodoo Circle, Sinbreed, Beyond The Bridge and Seventh Avenue.
His vocals bring the prefect mix of intensity and metal mastery to Steel Rhino.